Bbonics Releases "Mama", Official Song For Mother's Day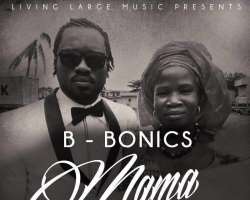 Bbonics, C.E.O of Living Large Entertainment and a member of Swag society has released a new hot single for all mothers who are striving hard to make their kids live large or better. He dedicated this special song to his mum for all her support and care throughout his entire life.
Bbonics's mum is a successful financial administrator and entrepreneur. She is a daughter, mother of 2 sons, Quincy and Dennis aka Bbonics.
In an interview with Bbonics, he expresses gratitude to his mum for being there for them despite being a single parent, she overcame all obstacles to raise her sons and put them through University. She did this while working full time, helping to take care of her mother, and managing her properties. And she made it look easy. She is the inspiration for the latest song "Mama".
He said, " My mum inspires me every day to be a better person, to push harder and rise to every challenge. I think she got it from my granny, who is also a very strong woman. I am blessed to have these incredible women in my life keeping me straight. I wrote this song to thank them, to honor and celebrate them and all great mothers across the globe. Mum, this one is for you. I Love You!"
This Mother's Day, lets take the extra time to tell our Mums how special they are and what they mean to us. Thank you toall great mothers who are striving to be great in all endeavors'.
We will make you proud.