FCMB shareholders approve N1.98bn dividend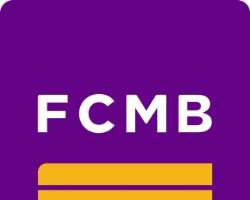 Shareholders of FCMB Group Plc, the holding company of First City Monument Bank (FCMB) Limited last weekend, unanimously approved the proposed dividend payment of N1.98 billion for the financial year ended December 2015. The shareholders commended the board and management for the performance during the year under review despite the harsh operating environment.
Speaking at the third Annual General Meeting, AGM of the company, the Co-ordinator of Independent Shareholders Association of Nigeria (ISAN), Sir Sunny Nwosu, who spoke the minds of members present at the meeting, said 'We appreciate FCMB Group, its subsidiaries, their respective Boards, Management, the Founder and indeed all staff for their resilience and ability to face the present socio-economic and regulatory challenges.
'The fact that the institution paid a dividend of 10 kobo shows that it has all it takes to overcome the situation. Things may be tough now, but it will not last forever. Given the advice, we have given the Board and Management, we are optimistic that FCMB will perform better going forward.'
Another independent shareholder,  Alhaji Kabiru Tambari, expressed appreciation to FCMB for the dividend payment and other strategies put in place to enhance performance. According to him, 'we believe that the institution will continue to improve and add more value to shareholders'.
Addressing shareholders at the meeting, the Chairman of FCMB Group, Dr. Jonathan Long, said, ''although 2015 posed many challenges for the Group, it was again possible for us to continue the development of our core banking franchise and to do so profitably'. With the depth and range of professional excellence among our staff, and benefitting from our strong Board and Committee structure, the Group will deal successfully with the challenges of 2016 and continue to lay a path for future growth and prosperity in a sustainable manner'.
The Managing Director of FCMB Group Plc, Mr. Peter Obaseki, noted that the Group is focused on sustaining the momentum of its leading retail presence He added that, 'the outlook for 2016 in terms of portfolio strategy is positive'.
As we seek to build more businesses in the retail space, we hope to fully launch a micro-finance business as a full subsidiary of the Group and seek opportunities to improve controlling participation in the pension fund industry; we expect our non-pension asset management and private trusteeship business to grow more steadily. A combination of these initiatives will reduce the pressure on the bank's balance sheet and steer activities to less capital intensive businesses'.
Also speaking, the Group Managing Director/Chief Executive of First City Monument Bank Limited, the flagship firm of the Group establishment, Mr. Ladi Balogun pointed out that the Bank has moved swiftly and decisively to address the challenges that affected its financial results last year. Vanguard