I feel Bad Playing Wicked Roles…Ebele Okaro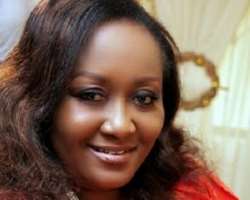 Nollywood actress, Ebele Okaro, is a no nonsense woman either both on and off set which has earned her lots accolades with more scripts at her door step.
The actress is currently on location along with other actors like ken Eric, in Enugu, where she was given a role of bad woman to play.
Sure as an actor, one needs to be versatile and Ebele is good at what she does including playing the roles of a goddess, witch and the likes but she has come out to disclose that she is not always comfortable acting as a bad woman.
"Playing a wicked mother to Ken Erics is not easy act because I feel bad doing it," she said.