FORD MOTORS QUARTERLY PROFITS HIT A SIX-YEAR HIGH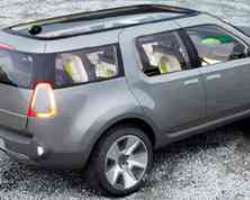 2011 Ford Explorer
Ford's sales have jumped due to economic recovery, British Broadcasting Corporation reported on Wednesday
It reported that car giant, Ford has reported net income of $2.1bn for the first three months of 2010, its highest quarterly profit for six years.
The figure compares with a loss of $1.43bn for the same period in 2009.
Ford said the result was down to a recovering economy, which meant people were again beginning to buy expensive, one-off items.
The car maker also said that it expected to be profitable in every quarter this year.
Unlike its rivals, Ford did not receive any government money to help it through the credit squeeze and economic downturn.
Ford said sales in its key North American market rose by 37 per cent, and it planned to increase production by nine per cent this year.
However, the company said it was too early to say whether it would be hiring more workers to help it build them.
Globally, the stand-out area was China where sales rocketed by 84 per cent.
Ford chief executive, Alan Mulally said: 'The Ford team around the world achieved another very solid quarter, and we are delivering profitable growth.'
Ford made $2.7bn over the whole of last year.