Bridget Odidi: Happy Birthday to My Dear Wife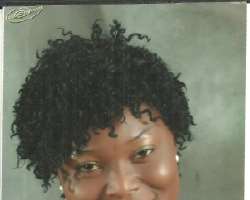 How time flies, today marks another milestone of your age into this sinful world. I would have wished you happy birthday since 12:am today but you know my busy schedule and hope you understand my sweet heart.
Having born over 30 years ago in Lagos State but hailed from Isoko in Delta State. You came into this world to fulfil your destiny and nothing more. Few years ago, you agreed to court with me even when no roof on my head but agreed to take such risk in life.
You are not just a wife but mother, sister, adviser and career builder of my vision. Even when your equals were looking for already-made men but you decided to go for a man you can suffer with.
To crown it all, you have become a life wire of my passion (Mindset Media Limited).In critical times; you have stood by me to pursue this noble calling. Bishop Leonard Umunna, Presiding Bishop of Bible Life Church Cathedral once said "Your wife is the source of your numerical strength in the media industry". Love her always! You are the jewel and the bone of my bone.
Once again, happy birthday my sweet heart, May God continue to protect you and increase your faith in His kingdom.
Your darling Husband
Pastor Godday Odidi
Mindset Media Limited
Disclaimer:

"The views/contents expressed in this article are the sole responsibility of the author(s) and do not necessarily reflect those of The Nigerian Voice. The Nigerian Voice will not be responsible or liable for any inaccurate or incorrect statements contained in this article."
Articles by Godday Odidi