Workers Day: FG declares Monday May 2 public holiday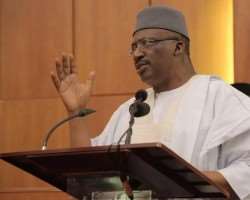 The Federal Government has declared Monday, May 2 as a public holiday to commemorate the 2016 Workers' Day.
Minister of Interior, Lt.-Gen. Abdulrahman Dambazau (retd.) announced this in a statement signed by the Permanent Secretary of the ministry, Mr Bassey Akpanyung,  in Abuja on Thursday.
The minister while congratulating the  Nigerian workers for their "resilience, hard work and commitment to the change tune of President Muhammadu Buhari, despite current challenges," urged them "to continue to support the president in his desire to fight corruption, ensure security of lives and property and stabilise the economy, through creation of jobs and diversification of the economy."
Dambazau further urged Nigerian workers to re-dedicate themselves to the service of the nation and remain productive for the growth and development of the country. The minister wished all Nigerian workers a joyful and peaceful celebration.