Nigerians are free to buy petrol in gallons: Police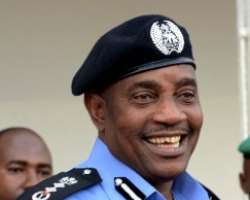 The Nigeria Police Force has  clarified the recent directive by the Inspector General, IGP Solomon Arase, "on the activities of unscrupulous elements who engage in illegal sale of petroleum products."
According to a statement by Force Public Relations Officer, ACP Olabisi Kolawole,  people are free to buy fuel in gallons for legitimate purposes.
She said,  "There is need to make some clarification that the directive was specifically targeted at those who are involved in hoarding and diverting the petroleum products.
"However, those with genuine intention to use the products for their legal and genuine business are allowed to purchase the products.
"The IGP emphasised that no stone will be left unturned by the police to checkmate those with the attitude of causing discomfort to the innocent citizens in the country."