CCT Chairman refuses to disqualify himself from Saraki trial despite objections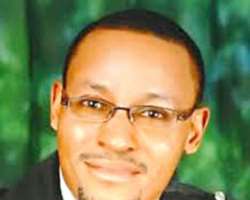 The Code of Conduct Tribunal has dismissed the application filed by  the Senate President, Bukola Saraki, asking the tribunal Chairman, Danladi Umar,  to disqualify himself from the ongoing trial.
Umar held that the application was that of jurisdiction and that he reserved the powers to preside over the matter.
Umar stated that the Attorney General of the Federation has no powers to investigate a case, only security agencies.
"AGF has no power to investigate a case but can only prosecute after the security agencies have concluded their investigations," Umar said.
He held that the letter of March 1, 2015 from the EFCC cleared him of all corruption charges.
Umar said the application is lacking in merit and is "hereby dismissed in its entirety."
Umar had adjourned the matter till Thursday for ruling on the application.
Saraki who is standing trial before the tribunal for false asset declaration had through his lawyer, Rapheal Oluyede filed the motion seeking the disqualification of the tribunal Chairman due to corruption charges against him.
Oluyede had on Wednesday  argued that the same Economic and Financial crimes Commission, EFCC, that investigated Umar of corruption to the tune of N10m is still the same institution prosecuting his client, Saraki, thereby creating a likelihood of bias.
But EFCC's counsel, Rotimi Jacobs urged the tribunal to dismiss the application, saying the motion was aimed at tarnishing the image of the tribunal Chairman.
Jacobs stressed that the anti-graft agency has already cleared Umar of corruption charges.