Diversification: I developed tourism to rescue Cross River from financial crunch – Duke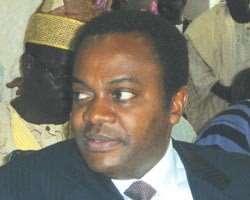 Former Governor of Cross River State, Donald Duke has disclosed that he developed culture and tourism in order to rescue the State from financial crunch.
Duke made the explanation in a presentation at the Culture and Tourism Summit hosted by Federal Ministry of Information and Culture in Abuja on Thursday.
He said that following the ceding of Bakassi peninsular - the oil rich part of Cross River to Cameroun by the administration of President Olusegun Obasanjo - the revenue accruing to the state crumbled.
He said attempt by Obasanjo to convince a neighbouring state, Akwa Ibom, to share its oil revenue with Cross River was resisted by the then Gov. Victor Attah.
Duke said following the fall in the state's revenue, his administration took proactive measure to develop tourism sites in the state and initiated the Calabar festival and Tinapa Resorts which had become money spinners.
According to him, the annual festival which holds every December attracts no fewer than six million visitors and generates billions of naira to the coffer of the state.
The former governor hailed the decision of the federal government to use culture and tourism sector as alternative to dwindling oil revenue.
He said it was achievable with determination, commitment, good policies and co-operations of the private sector.
Duke called for the revival of National Tourism Commission to champion the cause.
It will be recalled that Duke as governor created the Obudu Ranch International Mountain Race which has become one of the most lucrative mountain running competitions in the world.
He also initiated Tinapa Resort project to boost business and tourism in the state.
Another expert in cultural matters, Frank Aig-Imoukhuede, urged government to develop concerts, soccer, carnivals, exhibitions and festivals.
The octogenarian journalist and poet, in a presentation at the summit said that development of the sectors would make the rural populace to be self-reliant.
Another expert, Bolanle Austen-Peter said for the sector to be developed there was need for re-orientation and rebranding of mentality on the importance of culture and tourism to the nation.
Austen-Peter of Tera Kulture said government programmes and policies should tend towards celebrating creative minds.
She also underscored the need for Private-Public-Partnership in the development of the sector.