HERDSMEN WANTON KILLINGS SHOULD STOP -SOUTH EAST APC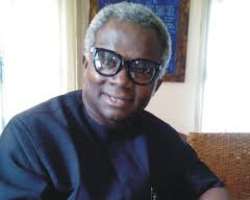 The South East Leadership Caucus of the All Progressives Congress (APC) condemns in very strong terms the sporadic wanton killings of innocent Nigerians and destruction of villages and farmlands by the so called Flan Herdsmen and the reprisals.
According to the statement signed by the spokesman of the All Progressives Congress, APC, South-East Leadership Caucus, Mr. Osita Ogechukwu said It is painful that while the Federal Government of Nigeria is doing everything possible to contain the Boko Harm ins urgency; another virus in the name of Herdsmen is dislocating the security architecture of our dear country. Yesterday it was Agate in Venue State, today it is Ukaas Bimbo in Enugu State. It must stop.
May we use this opportunity to deeply commiserate with the families of the bereaved; in particular the people and government of Venue and Enugu States. God in his infinite mercy will surely heal the wounds.
In sum, we appeal for calm and urge all to take solace on the truism that the Federal Government of Nigeria under President Mohammad Bohr is quietly working round the clock to stop the blood letting, fish out the culprits and the masterminds who equip the Herdsmen with sophisticated weapons.