Weird Mc Attacked by Robbers at Pen Cinema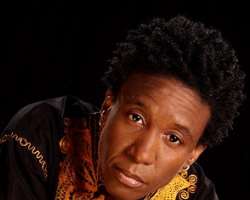 Top Nigerian female singer, Weird Mc, recently was a victim of an attack with the the men of the underworld after she was attacked in a traffic at pen cinema.
The singer made the revelation during a church service at World Evangelism Bible Church, where she had come out to thank God for sparing her life and also for not losing her jeep in the process.
She stated that when she was attacked, she had to immediately decided on what she could let go between her phone and her car and she had to let go the phone instead.
According to her, "I was a bit smart, I had to give them my phone to save my Lexus Jeep."