Education Takes Centre Stage At 2016 Oxbridge Spring Lecture In Lagos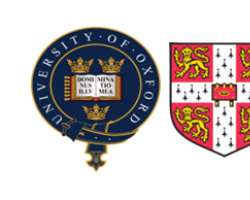 Lagos, Nigeria; 26th April, 2016: The nation's education sector will be in the spotlight at the Spring Lecture of the Oxford and Cambridge Club of Nigeria, where the first black female Member of Parliament (MP), Ms. Diane Abbott MP, will deliver a lecture titled 'Education: Reach for The Stars; Ensuring Access for All.'
The epoch-making event organised by the Club will hold on Monday, 30thMay, 2016 at the Nigerian Institute of International Affairs (NIIA), Victoria Island, Lagos.
Ms. Dianne Abbott MP will bring her wealth of experience in education, socio-economic development and international relations to bear at the forthcoming Oxford and Cambridge Club of Nigeria 2016 Spring Lecture.
In addition to being one of the most recognizable politicians in the United Kingdom (UK), Ms. Abbott is currently the Shadow Secretary of State for International Development.
In 1987 Diane Abbott made history by becoming the first black woman ever elected to the British Parliament. She has since built a distinguished career as a parliamentarian, broadcaster and commentator. In 2015, she was re-elected to her Hackney North and Stoke Newington constituency with a landslide majority and, in September 2015, was appointed Shadow Secretary for International Development.
She has been campaigning for issues around global justice, human rights, and peace and security since the beginning of her career. As Shadow Secretary of State for International Development, Ms. Abbott's three key priorities are: the global response to refugees and migrants; gender and development; transparency and scrutiny in aid expenditure.
Previous Spring Lectures organised by the Oxford and Cambridge Club of Nigeria have attracted global leaders from the corporate, diplomatic and academic cadres. The Club is made up of Nigerians or Nigerian residents who matriculated and graduated at either the University of Oxford or the University of Cambridge, UK.
New Executive Committee of the Club emerged at the recently held Annual General Meeting (AGM) in Lagos. The new Executive Committee include: President, Mr. Akinfela Akoni; Vice-President, Ms. Nkiru Asika; Vice-President, Mr. Michael Orimobi; Hon. Secretary, Ms. Adeola Egbeyemi; Hon. Treasurer, Mrs. Doyin Nwankwo; Membership Secretary, Ms. Obianuju Idigo and Social Secretary, Mr. Lanre Fatimilehin. While Professor Bomi Ogedengbe, Mr. Uche Okoli, Mr. Ike Chioke and Mr. Adekunle Adebiyi serve as ex-officio members.
For more information about the Club, visit www.oxbridgenigeria.com