Customers Maximise Business Potential, Accelerate Innovation with Dell PowerEdge Servers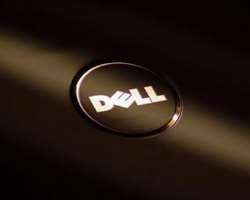 Lagos, Nigeria, April 26, 2016. - Dell today announced momentum with its Dell PowerEdge 13th generation servers, its most advanced and easy-to-manage server portfolio to-date.Customers in more than 65 countries worldwide rely on Dell PowerEdge servers to address and optimise workloads at any level, which will now include over 20% improved performance with differentiated air-cooled support and over 12 percent enhanced memory bandwidth aligned to Intel® Xeon® processor E5-2600 v4 updates,.
Mega-trends including social, mobile, analytics and cloud are rewriting the rules for IT. As a result, pressure on IT to deliver superior performance on a day-to-day basis and rapidly respond to changes in the business environment is greater than ever before. The design of the PowerEdge 13th generation servers helps customers address these challenges so they can focus on business growth and innovation.
Speaking on the momentum, Country Manager, Dell Nigeria, Akin Banuso noted that Customers are driving the rise of the software defined data centre, using workload-oriented solutions that are increasingly compute-centric.
"Dell's global x86 leadership gains, particularly in blade servers, are a terrific indicator of how we deliver on these customer needs. Dell PowerEdge 13thgeneration servers include practical innovations, based on product knowledge that spans our 20-year history, to deliver the right functionality to enable customers' future-ready data centres." Banuso stated.