All Pakistan Business Forum (APBF) Calls On Nigerian President Muhammadu Buhari To Visit Pakistan To Further Consolidate The Agenda Of Mutual Collaborations Between Nigeria And Pakistan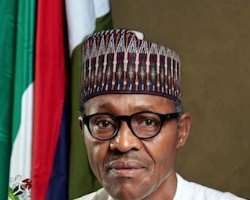 Mr. Ibrahim Qureshi, President All Pakistan Business Forum (APBF) has called on the President of Federal Republic of Nigeria, His Excellency, Muhammadu Buhari to visit Pakistan to further consolidate the Agenda of mutual collaborations between Pakistan and Nigeria when he met a delegation led by Senator (Dr) Aliyu Magatakarda Wammakko during a visit to Punjab Province as a special guest of the Chief Minister of Punjab, Shehbaz Sharif.
The President (APBF)-All Pakistan Business Forum pointed out that the APBF Forum has set up a pool of funds for foreign investment. He said as a pilot scheme, five countries are to be considered. He further informed the Nigerian Delegation that based on the presentations made by the former Nigerian High Commissioner,Ambassador Dauda Danladi, mni, on the various investment opportunities in Federal Republic of Nigeria, the APBF Board was very impressed and has approved Nigeria as one of the five countries to benefit from the investment funds.
Each of the five countries selected has been allocated the sum of $250 million for investment in any viable project. He said the only condition is for a Memorandum of Understanding MOU) to be signed based on agreed project with any interested Business concern or government organization for APBF to swing into action.
The President of APBF also pointed out that the Forum was formed with an objective to bring Business Leaders, Chambers and Associations on a united platform to endeavor for a strong and prosperous Pakistan with sustainable growth through effective policies followed in continuity, resulting in better quality of life for the people of Pakistan, APBF makes effort to seek out and identify enterprising individuals and organizations that may mutually benefit from each other's shared value. Already, an MOU has been signed with their Italian and Canadian ounterparts.They also have International Collaboration with reputable organizations in the USA, Japan,Netherlands,Middle East and Asia.
Mr. Ibrahim Qureshi finally commended the great efforts and commitment of Ambassador Dauda Danladi,mni for mobilizing for the first time in the history of Nigeria -Pakistan relationship as well the Pakistani Business community to Nigeria. He was informed that the visit covered seven states in Nigeria which has given the Business community a sense of confidence and open up contacts that has raised the trading volume from $80 million in 2012 to $500 million by the end of 2015. He said the APBF Forum looks forward with great optimism for greater business investment in Nigeria.
The leader of the Delegation Senator (Dr) Aliyu Magatakarda Wammakko expressed gratitude to All Pakistan Business Forum for considering Federal Republic of Nigeria as a good investment destination. He assured APBF that the Federal Government under the able leadership of President Muhammadu Buhari is seriously addressing the issues of security, corruption and putting in place attractive incentives for foreign investors.
Senator (Dr) Aliyu Magatakarda Wammakko said Sokoto State and ,indeed ,Nigeria has huge unexplored potentials in Agriculture, solid minerals, textile, pharmaceutical and in the area of education that can yield high returns. He assured the APBF Forum that their investments are safe in Nigeria.
Senator (Dr) Aliyu Magatakarda Wammakko said even though ,his visit was on the invitation of President of Pakistan, Mamnoon Hussain when he made a maiden visit to Nigeria in 2014, and he was then the Governor of Sokoto state,to explore the possibility of collaboration with the Punjab Province in areas that both have comparative advantages, unfortunately, it was not possible for the visit until now. He observed that since he has expressed interest and was conveyed to his counterpart in Punjab Province, he finds it expedient to visit, even though ,he is now a Senator of the Federal Republic of Nigeria and that he is glad that he made it.
Senator (Dr) Aliyu Magatakarda Wammakko promised to convey this opportunity to Sokoto State Government and the relevant Authorities in Nigeria for the attention of the business community.