TWILIGHT FINALE: BILL CONDON TO DIRECT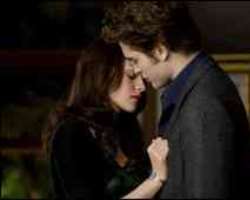 Kristen Stewart and Robert Pattinson will return for the fourth film
Bill Condon will direct Breaking Dawn – the fourth instalment in the Twilight series of vampire movies.
Summit Entertainment said the script was being written for the film, which will once again star Kristen Stewart, Robert Pattinson and Taylor Lautner.
Condon has directed films including Dreamgirls and produced the 2009 Oscars. He won an Oscar in 1999 for his Gods and Monsters screenplay.
The third Twilight film, Eclipse, will be released this summer.
The movies are based on Stephenie Meyer's novels, which have sold about 100 million copies worldwide.