Feeling relaxed in relationship could be dangerous…Stella Damascus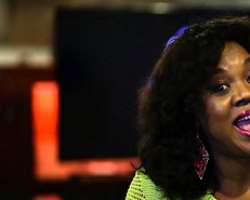 Nolywood Actress Stella Damascus cum OAP was accused of breaking the home of co actress, Doris Simeon.
The actress, who is currently with Doris's husband, has severally denied breaking the home of her co-actress, claiming the marriage was already over before she came into the picture.
In a recent interview with Thisday, the actress addressed the issue saying, she gets heartbroken when addressed as a home breaker or a husband snatcher, because she never did anything of such and that has being her consolation.
She also advised fellow ladies to be careful with their choice of partner, while She pointed out, that feeling relaxed in relationships could be dangerous, and investigating the man's background is quite essential.
In her words: "Ladies need to be careful when choosing a life partner, Women should strive to keep their homes; stop feeling too relaxed in any relationship because it could be dangerous. Before a lady should profess her love for a guy, she-should first investigate the man's goals in-life and weigh them against hers. It is not a must for a lady to get married to the, wealthiest man. A lady should date a guy who has something meaningful doing for himself. One-thing that I find that is the most prevalent among women is saying the man has potential. The truth is, we think that we just meet a man, we fall in love and we want to marry potential. We cannot marry potential; that is why we fall into the issues that we face every day in marriages."