New Music: Zed Ay Kay - Lemonade (Feat. Dahlin Gage & Yaa Pono)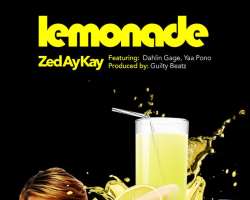 After much anticipation, Zed Ay Kay releases another single titled – 'Lemonade', which serves as a follow up to his debut single – 'Stop My Love' which was released in December, 2015.
'Lemonade' is of course cryptic and not a song about the lemon flavoured drink. The song is masterfully produced by Guilty Beatz, with chords similar to G-Funk from the mid nineties.
'Lemonade' features trademark Zed Ay Kay delivery, Gage's unique 'toasting', and Yaa Pono at his abstract best. This banger has potentials of being a night classic and must have for any good DJ.
Listen below, download, share and look out for the video in May.
Twitter/Tweet @Zeday_kay​
Best Regards