Silverbird TV Awards: Unveiling Success Stories and Historical Facts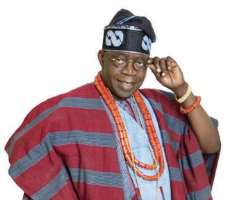 "Every Successful personality on earth is traced to how he or she lived in his or her youthful days in life"-Godday Odidi (Mindset Media Limited)
One thing that cut my noble attention last night while enthusiastically watching the yearly Silverbird TV man of the year award in my house, in spite of power failure, I have to use my generating set to watch this event and saw how success stories and historical facts were unveiled on each award recipient both dead and alive.
Having watched Silverbird man of the year award for the past 4 years ago till date, I discovered that many great Nigerians either past political leaders or entrepreneurs worked very hard to attain various successes on earth. There is need for any young man or woman, despite the high profile corruption, favoritism, nepotism, tribalism, deprivation and leadership inequality to put hard work and determination into work if success must be celebrated in this enviable height of life. The Silverbird Group of Companies took time to review each award recipient life and times with researched video clips. Their success stories were creatively motivated to the core.
Our renowned national common sense advocate, Senator Ben Bruce has not just created a palatable platform of giving awards to Nigerians on merit only but also making our various government institutions to return to history.Today, Mindset Media is replicating Silverbird man of the year award at the grassroots level where we have practically improved in our selection process and mode of hosting our event.
However, the most two captivating and motivating award recipients that cut my attention when Senator Ahmed Bola Tinubu and the 26-year-old Nigerian born British and Commonwealth Boxing Champion( Yoruba)who had many a time won several boxing titles outside the country. When Anthony Joshua, the famous boxer name was mentioned in the event, every guest was anxiously waiting to see him but he was represented by someone else.
To Senator Ahmed Bola Tinubu,the ovation was the loudest with plethora of political sons and daughters he brought from obscurity to limelight coming to receive the Silverbird extra-ordinary man of the year award with him.Though,this not the first award received by Tinubu this year, the last Sun Newspapers Man of the year award, he was honoured too in a grand style. I had not paid much attention of the legendary politician than his negative political side which documentary was played on AIT before the 2015 elections.
Though; Tinubu is not my mentor, but his living legacies from youthful days to adulthood shows his political tenacity in leadership. He really deserved this noble award. Having sacrificed his precious life for political advocacy, philanthropic gesture, policy transformation and academic creativity, I now saw a man that has a good heart for this country.
Senator Bola Tinubu not only made himself, however made people to take over from him in terms of political and entrepreneurial leadership.Buhari' s presidency would not have been realizable if Tinubu was not involved to sell the All Progressives Congress (APC) campaign promises to the masses in 2015.He came to this earth, saw and conquered all odds to reach his political zenith of life.
Every other award recipients' merited it, but there is need for this our generational youths which I belong to work assiduously to succeed in their careers in spite of the high profile corruption and patchiness in the country. For any man to attain greatness on earth there is need to build like-people as Tinubu has done for Nigeria. Senator Ben Bruce must be commended for making Nigerians to go back to history.
Godday Odidi
Social Media Analyst
08058124798
Lagos
Disclaimer:

"The views/contents expressed in this article are the sole responsibility of the author(s) and do not necessarily reflect those of The Nigerian Voice. The Nigerian Voice will not be responsible or liable for any inaccurate or incorrect statements contained in this article."
Articles by Godday Odidi