Salaries: NULGE threatens indefinite strike in Edo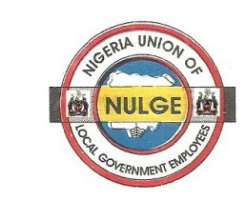 There appears to be a brewing crisis in Edo State as the leadership of the Edo State Chapter of the Nigeria Union of Local Government Employees (NULGE), in collaboration with the Nigeria Labour Congress (NLC) has threatened to embarked on indefinite strike action should the Edo State Government decline to make available the balance of N450million bailout fund for the local government councils lodged in Access Bank.
The State President of NULGE, Comrade Edward Young Ilenikhena, who decried the present plights of the council workers and inability of the past executive chairmen to offset salary arrears spanning between 15 -10 months said the warning strike will commence on Friday, this week.
According to him, "I want to put on record that the local government had a bailout, after the bailout we still have surplus with Access Bank ranging to about 450million. As we talk, the State Government and the ministry of finance are still holding that money.
"I expect that by now with the groaning of the local government workers across the state that the government will authorize Access Bank to release that money to at least pay their one or two months' salaries.''
He said after series of representation made to the Government and the local government service commission by the union in collaboration with the State NLC no sign of rescue appears to be on the way except in Egor local government council where the Central Bank has concluded plan to release 360million to offset seven months' salary arrears.
He also described as rape on democracy the failure of the State Independent Electoral Commission (EDSIEC) to conduct local government election before the expiration of the tenure of the out gone executive chairmen.
His words: "They are truncating the democratic system of the local government, they were fully aware of the time the last local government election was conducted and the same time they were fully aware of the period their tenure was to expire.
"It is a rape on democracy as far as the local government is concerned. What we have now is not a local government administration because it is not by the people and for the people.
"So, to us it is not a local government administration it is a local administration which is not acceptable to the union.''
-Emmanuel Ikechukwu