Vodacom Business Nigeria wins Outstanding Industry Awards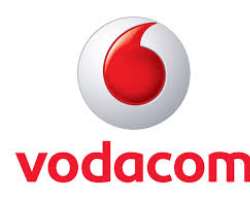 Vodacom Business Nigeria walked away with two industry awards at the Beacon of ICT (BoICT) Awards ceremony, a merit-centric celebration aimed at rewarding best practices and recognition of outstanding contributions to the growth of ICT in Nigeria. The BoICT Awards was instituted by Nigeria CommunicationsWeek, Nigeria's leading technology publication.
At the BoICT awards ceremony, which was held in Lagos at the weekend, Vodacom Business Nigeria representatives walked away with two outstanding awards, which were the Enterprise Solution Provider of the Year, an award the company won in 2013, 2014 and 2016 and Cloud Service Provider of the Year, another award the company has won for three years, back-to-back since 2014.
This year over, 1.3 million readers of Nigeria CommunicationsWeek voted in the different categories with Vodacom Business Nigeria emerging as the clear winner in Enterprise Solutions Provider of the Year and Cloud Services Provider of the Year categories.
Brimming with pride on the back of this accolade, the company's Managing Director, Lanre Kolade said: 'We are extremely proud and honored to receive these excellent awards that recognise our leadership in total communication solutions and cloud services. We were up against some of the most accomplished global players in the industry, winning the awards is a very proud moment for the Vodacom Business Nigeria team. We will continue to deliver services that raise the bar in the market.'
Vodacom Business Nigeria has bagged over twelve local and international Industry awards in recent years, which include ICT Infrastructure Provider of the Year at the BoICT Awards, Best African Wholesale Offering at the Capacity Awards, GSM Backhaul Operator of the Year at the Innovation Awards, Enterprise Solution of the Year Award for its Software-as-a-Service (SaaS) solution at the CAIA Awards, First Class Customer Service and Wireless Network Infrastructure Innovation Award, both at the SatCom Stars Awards.
Vodacom Business Nigeria provides high-speed Internet services, wireless broadband and international VPNs, Pan-African data networks, enterprise voice, machine-to-machine solutions, hosting services, system integration and maintenance. With its dedicated team of experts who provide on-the-ground support, businesses are rest-assured of first-rate services wherever they are located in Nigeria. Thisday