BoI targets funding support, capacity building for ex-militants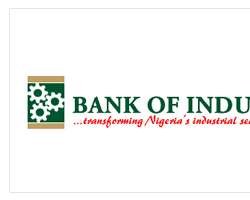 The Bank of Industry (BoI) and the Office of the Presidential Amnesty Programme for the Niger Delta, have agreed to provide capacity and funding support for the ex-militants in the region.
The deal is being struck by the two agencies of the Federal Government in view of the plan to wind down the amnesty programme by 2018.
Speaking during the meeting which took place at the head office of BoI in Abuja, the Coordinator of the Presidential Amnesty Programme for the Niger Delta, Brig-Gen. Paul Boro (rtd), said the programme office would need the support of the development finance institution in the areas of capacity building to enable the ex-militants channel their energies into productive ventures.
Boro, who is also the Special Assistant to the President on Niger Delta, noted that apart from the provision of adequate funding support, the ex-militants require training in the various Small and Medium Enterprises value chain.
According to him, the programme has no exit plan on his assumption of office, noting that he needed to draw up a two-year exit plan for the ex-agitators to enable them acquire relevant skills that would enable them contribute their own quota to the economic development of the country.
He explained that 5,000 ex-militants would exit the programme in each quarter for the next two years after receiving requisite capacity building and skills acquisition trainings.
Responding, the BoI boss noted that the bank had drawn up specific programmes targeted towards harnessing the potential of the youths to enable them provide employment, not only for themselves, but also for others.
He however argued that, various researches had indicated that, contrary to some widely held views, capacity, not inadequate capital, is actually the problem of small business operation in Nigeria.
In order to increase access to loans, particularly for the youths, Waheed said that the bank had adjusted its risk acceptance criteria, moving it away from provision of collateral to having officials, either from the private or public sector who is not below level 12 standing as surety in case of default.
He said,' It will be in the good interest of the to provide capacity for not only the youths in the rest region of Niger Delta, but also in the entire nation. And BoI has been in the vanguard of that through its youth centred initiatives such as Graduate Entrepreneurship Fund(GEF) designed for serving members of the National Youth Service Corps, in partnership with the National Board for Technical Education(NBTE), Youth Entrepreneurship Support (YES) scheme and Vocational Skills Competition programme.'