Heartbreaking new details about Prince's death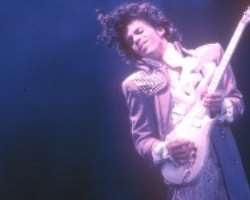 On Thursday, Prince Rogers Nelson was found dead in his Paisley Park studio in Chanhassen, Minnesota. The singer, songwriter, multi-instrumentalist, producer, and actor was 57.
The precise circumstances surrounding Prince's death are still being determined, but TMZ has just reported that multiple sources confirm he had been feeling ill for quite some time and was treated for a drug overdose just a few days ago . On Friday, his private jet was forced to make an emergency landing in Illinois after he started exhibiting what his rep described as "flu-like" symptoms. Once admitted to a hospital, doctors administered a "save shot," typically given to reverse the effects of an opiate overdose, and then advised him to stay at the hospital for 24 hours. As Prince was unable to secure a private room, he left.
Us Weekly reports that Carver County Sheriff Jim Olson confirms  Prince was discovered unresponsive in the elevator of Paisley Studios this morning , and while medical personnel provided CPR, they were unable to revive him.
Since the news of his death, the world has come together in an outpouring of love and adoration for the Purple One, many sharing how Prince shaped both countless lives and culture at large with his art and his work.