AHF NIGERIA To Test 15,000 Nigerians in HIV Testing Campaign.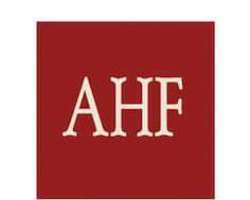 AHF Nigeria flagged off a testing campaign on the 21st of April, 2016 with the aim of reaching 15,000 Nigerians with free HIV test, in partnership with the state and local government authorities.
AIDS Healthcare Foundation is the largest non-profit HIV/AIDS organisation in the world. It provides health care to more than 600,000 patients in 36 countries, including the US, throughout Africa, Latin America/Caribbean, Europe and Asia. In Nigeria, it is better known as AHF Nigeria and has been operating in the country since 2011 when its first began operations in Abuja, Benue and Kogi; expanding to three additional states in 5 years.
In a statement released by the country programme manager, Aids Healthcare Foundation, Dr Adetayo Towolawi said the HIV testing campaign is part of the organizations robust prevention activities for the year and a strategic tool in ensuring more Nigerians know their HIV status; with key focus on the Most At Risk Populations (MARPS).
Furthermore, it is part of AHF's contribution to Nigeria's HIV/AIDS response, with the hope of realizing the UNAIDS global 90.90.90 goals and AHF's 20X20 initiative.
"Nigeria carries the 2nd highest burden of HIV after South Africa, with 3.4 million people living with the virus. Achieving an AIDS free generation is possible if more people know their status and those found positive are placed on treatment. In the country, relevant stakeholders and partners are scaling up testing uptake and AHF Nigeria is taking measures to consolidate these efforts and champion community driven testing outreaches"
Only about 45% of Nigerians know their HIV status; and judging by the population size, this percentage is quite low. As part of AHF Nigeria's testing scale up plan, the testing campaign will target Abuja, Anambra, Benue, Cross River, Kogi and Nasarawa states.
In addition to HIV testing, individuals will also have an opportunity to check their blood pressure, receive health and wellness talks among other services.
"AHF is committed to ensuring the availability of HIV Testing services in the country and initiatives such as this provide us a platform to educate individuals and communities. Ending AIDS starts with a commitment to act and everyone has a responsibility in halting the spread of the virus. People are often reluctant to test for fear of the result and stigma. Today, there are mechanisms in place to check stigma and discrimination and ensure that people living with HIV have access to treatment, care and support. We want to encourage people to take a step and know their HIV status."