EMCOAN 2016 CEO Business Seminar Beckons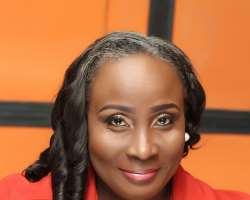 The Electronic Media Content Owners Association of Nigeria (EMCOAN), the umbrella body of Chief Executives Officers (CEOs) of Content Owners in Nigeria, especially over 85% of content/programmes on TV, Radio and Online in Nigeria is set for the 2016 CEOs Business Seminar for its members come Thursday May 5th, at Protea Leadway, Hotel, 1, Mogambo Close, Off Emmanuel Street, Maryland, Lagos by 9.00am prompt.
The EMCOAN President, Mrs. Debbie Odutayo said the essence of the Business Seminar is to ensure that "as part of the agenda for year 2016, EMCOAN will be interested in programmes that can empower its members and place them strategically in the comity of content owners globally. So, as EMCOAN is prepared to support and add value to the ongoing Digitization Migration Process and the MOPICON Bill, the body is also concerned about the capacity building of its members" she averred.
Attendees at the seminar will have opportunity of tapping from the reservoir of knowledge of seasoned brand experience manager and media strategist discussing the following topics:
1.Branding/Innovation: The Key to success for every business-
Dr. Ken Onyeali, Managing Director/CEO, Mediacom Nigeria
2. Content that can fly:
Mr. Jonadab Egbowon, Media Strategist/Planner, Starcom MediaVest Group.
In the word of the Chairman, Programme Planning Committee, Mr. Paul Igwe, he said " our facilitators are experts, knowledgeable in the area of 'Media Strategy, Innovations, Branding and Planning'. They will add great value to the business sense of one and all, especially the promising members of our association who require the guidance and path-breaking ideas to lead their way through the tough competition in the media industry today" he posited.
It would be recalled that EMCOAN has been in the forefront of the campaign for Digitization Migration in the Broadcasting Industry in Nigeria and it has been interfacing with the Ministry of Information on the forthcoming NIGERIA PROJECT with the Change mantra " it begins with me".
Alayande Stephen T.
For- The Media/PR Team