APC Bayelsa Crisis: Party Leaders Meet with Sylva, Alaibe, Others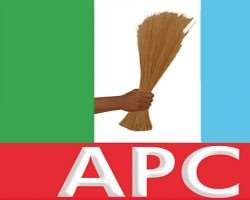 The National Leadership of the All Progressives Congress (APC) yesterday met with the governorship candidate of the party in Bayelsa State, Chief Timipre Sylva, the former Managing Director of the Niger Delta Development Commission (NDDC), Chief Timi Alaibi and other APC stakeholders from Bayelsa State, over the crisis rocking the party in the state.
The closed-door meeting had in attendance the APC Deputy National Chairman, South, Chief Segun Oni, National Vice- Chairman, South-South, Prince Hilliard Eta and members of APC from Bayelsa State. It would be recalled that the state APC executive, led by Chief Tiwie Timipa Orunmighe, had petitioned the Presidency and the national leadership of APC on the activities of Sylva on the slots of federal appointments meant for the state.
The two factions of the party in Bayelsa State met at the party's National Secretariat in Abuja on Wednesday to resolve their differences.
It would be recalls that the Chairman of the party in the state, Tiwei Orunimighe, had accused a former Governor of the state, Chief Timipreye Sylva, of not consulting the party in Bayelsa State before nominating Heineken Lokpobiri for ministerial appointment.
It also recalls that at the height of accusations and counter-accusations by the factions, Orunimighe alleged that Sylva was not a card-carrying member of the party.
At the end of Wednesday's reconciliatory meeting, Odigie-Oyegun told newsmen when contacted that the meeting "is ongoing".
On his part, Sylva's said: "The decision of the party is 'no press.'"
While the meeting lasted, a group of protesters besieged the secretariat, chanting support for Orunimighe.
The leader of the protesters, Jephta Iyekuruwe, told newsmen they were in Abuja to remind the leadership that they had laboured for the party in the state but had not enjoyed the dividends.
Iyekuruwe said: "The Presidency, through the national secretariat, gave five executive chances to Bayelsa State.
"At the end of the day, our candidate, Chief Timipre Sylva, cornered all of them and sent five names without consulting the party led by Chief Tiwe.
"We have laboured, from inception for APC.
"We were tagged Boko Haram party and supporters of Boko Haram party by some of the Peoples Democratic Party people because then the President of Nigeria was from Bayelsa.
"We strongly believe that the party would be strengthened for further programmes of APC in Bayelsa and Nigeria.
"So, we are here to state that the five chances given to Bayelsa should be given to the party to decide so that those that had suffered from 2014 should be involved."