FG uncovers 17,000 more civil service ghost workers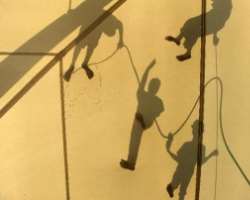 Nigeria has uncovered 17,000 more ghost workers on the civil service payroll, the country's anti-corruption body said on Wednesday, taking the number of fictitious employees to more than 37,000.
A spokesman for the Economic and Financial Crimes Commission (EFCC) told AFP the findings came as part of an audit conducted with the finance ministry and the accountant-general's office.
In February, the finance ministry said it had removed more than 20,000 ghost workers from the state payroll, saving the country millions of dollars in wages.
On Tuesday evening, EFCC chairman Ibrahim Magu said 37,395 ghost workers had now been found in the federal civil service.
"Our investigations have so far revealed that the federal government has lost close to one billion naira ($4.98 million, 4.39 million euros) to these ghost workers," he added.
Magu warned the figure could go even higher "as we unravel more ghost workers buried deep in federal civil service payrolls".
The audit of state sector employees is part of a wider drive against corruption, which President Muhammadu Buhari says has seen "mind-boggling" sums stolen from the public purse over decades.
Buhari, who complained on taking office last year that the previous administration had left government coffers virtually empty, is desperate to claw back money as the economy stutters.
Nigeria's crude-reliant economy has been battered by the fall in global oil prices since mid-2014, hampering government spending and even the payment of state-sector salaries.  AFP