Order Of Interlocutory Injunction Against Labour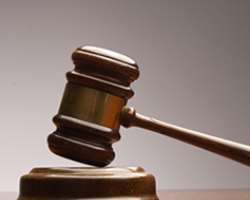 Lagos Nigeria; April 18, 2016:: Ikeja Electric (the "Company") has filed a suit including a motion for Interlocutory Injunction restraining the National Union of Electricity Employees (NUEE), Senior Staff Association of Electricity and Allied Companies (SSAEAC), Nigeria Labour Congress (NLC), their agents, officers, privies, representatives or otherwise, whether acting of their own accords or in concert with other bodies, persons or unions, from disrupting or shutting down the operations of the Company or barricading the entry and exit points of her Corporate Headquarters located at Obafemi Awolowo Way, Alausa, Ikeja, or any other premises or location where the Company carries out commercial and (or) technical operations.
The injunction sought also restrains the above named parties, their agents and representatives from restricting the free movement of staff, customers and technicians etc. in and out of all her business premises pending the determination of the suit filed on the 4th of April 2016, before the National Industrial Court, Lagos in Suit No: NICN/LA/228/2016 - IKEJA ELECTRIC PLC V National Union of Electricity Employees (NUEE), Senior Staff Association of Electricity and Allied Companies (SSAEAC), Joe Ajaero, U.A Dubagiri and Nigeria Labour Congress (NLC).
All defendants in the Suit have been so served.
The suit became necessary to enforce the Company's legal rights and to avoid a repeat of the March 7-9th 2016 picketing exercise that left millions of Lagosians under the Company's network coverage starved of energy supply following the shutting down of all operational & business facilities of the Company.
To prevent a breakdown of law and order, the Company, as a law abiding citizen, sought the intervention of the National Industrial Court as an unbiased arbiter in the matter of the separation of 229 persons for failing to meet basic appraisal standards set by the Company.
It has come to the notice of Ikeja Electric management that Labour is bent on sabotaging the operations of the business as their actions have gone beyond normal agitation over the separation of their members from the business. The company views these actions as attempts by a few individuals to sabotage the economy of the country and frustrate the efforts of Federal Government in improving electricity supply. Hence, Ikeja Electric has been specifically targeted for maximum impact, given that it is a major economic hub of the country.
The Company continues to assure consumers and stakeholders alike of her commitment to the highest industry standards as far as employee relations, consumer satisfaction and up to date technological and operational processes are concerned.