World's Biggest International Halal Tourism Conference Just Weeks Away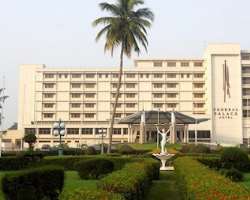 There are now just two weeks to go before thousands of delegates are expected to attend world's biggest international conference on halal tourism - an industry now worth over $150 billion.
The Halal Tourism Conference 2016 is being held on 3-5 May 2016 in Konya, Turkey and will bring together some of the world's leading names in the travel industry from Europe, Middle East and the Far East.
Themed "Developing Halal Tourism Industries" the two-day event will feature a number of keynote speeches, panel discussions and workshops and will also see new campaigns and projects launched.
Alongside the conference, there will also be a three-day exhibition featuring over 100 businesses from across the world.
Over 1,000 delegates from all over the world are expected to attend including tourism boards, travel agencies, tour operators, hotels and airlines. This year's event will also feature from Hajj and Umrah providers, financial institutions and food and drink businesses.
It is the second time the event is being held in Europe following the success of the inaugural event in Andalucía, Spain.
A recent study has revealed that in 2015 the estimated total Muslim visitor arrivals were 117 million representing close to 10% of the entire travel economy. This is forecasted to grow to 168 million visitors by 2020 and 11% of the market segment with a market value projected to exceed $200 billion.
Organiser Bilal Domah, from CM Media based in UK, said the 2016 conference would aim to
He said: "The 2016 Halal Tourism Conference will be a ground-breaking event and will set a real benchmark for the entire industry.
"We have delegates coming from various parts of the world including Saudi Arabia, UAE, Qatar, Malaysia, South Africa, Singapore, Kuwait, Indonesia and UK.
"We have some of the best speakers and the entire agenda has been based on how we can look plan for the future of this industry and how every destination can start to benefit."
Confirmed guest speakers at the event will include Dr. Bandar, Fahad al Fehaid, Delegation of Arab Tourism Organization of the Arab league, Fazal Bahardeen, CEO of Crescentrating & HalalTrip, Simon Coombs, President & CEO – Shaza Hotels, Irfan Onal, Director General, Ministry Of Culture and Tourism Promotion and Rafi-Uddin Shikoh, CEO of Dinar Standard.
Topics and workshops to be discussed include Halal Tourism & Technology, Opportunities and trends within Muslim women and young travel market, The market opportunity for European destinations, How to meet the demands of the 21st Century Muslim travelle and Integrating travel and technology to deliver the ultimate Halal Friendly travel experience.
The conference will be hosted alongside an exhibition that will last for three days with the final day opened to trade and public. It will feature over 100 exhibitors from Turkey and the rest of the world.
The Halal Tourism Conference 2016 takes place from the 3rd to 5th May 2016 at the Mevlana Cultural Center in Konya, Turkey.