Kaymu.com.ng Launches "Buy Naija Campaign"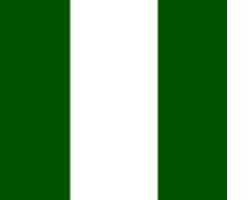 In a bid to contribute her own quota to the growth of the Nigerian economy, Kaymu.com.ng , today announced the launch of the "Buy Naija Campaign" , a new campaign geared towards strengthening the naira by encouraging consumption of locally made goods before considering foreign alternatives, if at all there be any need. This campaign is expected to showcase hundreds of affordable home-made products on the Kaymu platform for our consumers to choose from.
The leading online marketplace in Nigeria- Kaymu- is committed to empowering Nigerians and building the Nigerian economy by providing the necessary tools and support to generate income for tens of thousands of sellers, while providing an avenue for buyers to access a diverse list of products at affordable rates.
"The effect of the "Buy Naija" campaign will provide local Nigerian businesses a solution that enables ease of trade while promoting economic growth", Sefik Bagdadioglu, MD, Kaymu Nigeria quoted. He further added that the Kaymu team will continue to support the growth of merchant businesses and help boost the Nigerian economy by recommending locally made goods to consumers."
To learn more about the "Buy Naija Campaign", visit kaymu.com.ng/made-in-nigeria