NYSC loses five corps members in Kano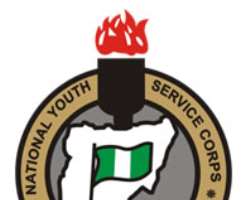 National Youth Service Corps (NYSC) lost five corps members to death in Kano during the course of their one-year compulsory service to Nigeria.
The Kano state NYSC Coordinator, Mr. Abdullahi Yusuf Baba who revealed this Thursday during the 2015 Batch "A" Passing Out Parade, also stated that 30 corps members who were supposed to round off their programme would be sanctioned for offences ranging from abscondment from service to other irresponsible acts.
According to the NYSC coordinator, 2360 corps members completed their one-year assignment without hitches and would be issued certificate at the end of the parade.
The state coordinator however implored the outgoing corps members to take advantage of the trainings they received in the course of their service year to initiate ideas that will make them self-reliant and impact positively on the nation's economy.
He also expressed appreciation to the government and people of Kano state for their unflinching support to the scheme at all times.
Represented by Alhaji Abba Ado Tudun Wada, Chairman, NYSC State Governing Board and Youth Empowerment, Kano state Governor, Dr. Abdullahi Umar Ganduje tasked the corps members to be creative and imbibe the skills of entrepreneurishp.
Ganduje also advised the corps members not to depend on white-collar jobs, adding that the labour market is already saturated, "and we should start thinking of ways to create jobs instead of searching for job or relying on government to provide jobs for you. We have to help the government because the government cannot do it alone.
You too could be an employer of labor through engaging in agricultural activities and other small medium jobs. The sky is your limit, and I urge you to make good use of the opportunities around you.