Increase Efforts To End Kidnapping, Kano Assembly Tells Police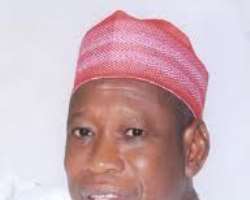 The Kano State House of Assembly has called on the police to bring to an end the increasing cases of kidnapping in kano state.
The speaker of the assembly, Alhaji Kabiru Rurum made the call when the newly posted commissioner of Police in Kano State, Maigari Dikko, paid him a courtesy visit in his office.
According to the speaker, the issue of kidnapping is becoming rampant across the state, as such the police must redouble efforts to safeguard lives and property of residents.
We appreciate your effort towards ending the issue of insurgency and cattle rustling.
On his part newly commissioner of police Maigari Dikko who once serve in kano as deputy commissioner promise to end the means of kidnapping and other criminal activities in the state saying that by the maximum cooperation that he may received from kano people police will wipe out every criminal in the state.