States borrowed N12.9tn from banks in 2015 – NBS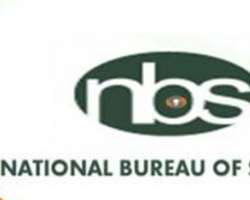 The National Bureau of Statistics (NBS) on Wednesday stated that 36 states of the federation, including the Federal Capital Territory got a total credit of N12.9tn from banks in the 2015 fiscal period.
The amount may have been borrowed to implement various programs of the states within the 2015 fiscal period.
The bureau in its state's banks credit and deposit statistics said that within the period under review, a total sum of N17.1tn was deposited in banks by the state governments.
The report a copy of which was made available to our correspondent stated that with a value of N10.1tn, Lagos state had the highest credit from banks.
This was followed by Rivers with N658.2bn, the Federal Capital Territory with N402.1bn and Kano with N185.05bn.
Abia accessed N72.3bn, Adamawa N45.6bn, Bauchi N31.09bn, Bayelsa N26.1bn, Borno N55.49bn, Cross River N121.9bn, Delta N159.9bn, Ebonyi N44.8bn, Edo N70bn and Ekiti N31.5bn.
Enugu collected a loan of N116.65bn, Gombe N18.7bn, Imo N71bn, Kaduna N151.9bn, Kogi N13.34bn, Kwara N61.6bn,Ogun N107.8bn, Oyo N172.2bn and Zamfara N35.8bn.
In terms of deposits, the NBS report stated that Lagos state made the highest amount of deposit with N8.7tn followed by Rivers with N1tn.
The report stated that Imo state recorded a deposit of N221.1bn, Kaduna N270.8bn,Katsina N105.14bn, Kogi N61.34bn, Kwara N124.54bn, Ogun N279.1bn and Oyo N388bn. Punch