LIONS CLUB RAISES N20M TO RESETTLE THE DESTITUTE IN LAGOS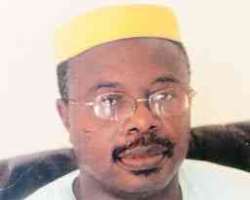 Determined to help the state get rid of the nuisance constituted by the destitute on its major streets, the Lagos (Doyen) Lions Club has commenced work on a N20m project aimed at building a farm settlement for the destitute.
The club raised a substantial part of the money on Saturday when it inaugurated a new executive, led by its newly elected president, Chief Tunde Odanye.
The highest donation of N2m was made by the Ogun State Governor, Otunba Gbenga Daniel, who was the special guest of honour at the event, which was held at the Metropolitan Club, Victoria Island.
Chairman of the event, Governor Olagunsoye Oyinlola of Osun State, who was represented by one of his commissioners, did not announce his donation.
Odanye, who initiated the plan, said the project would be pursued with great zeal in order that it could be completed within a short period of time.