Paucity of funds inhibits broadband penetration – Stakeholder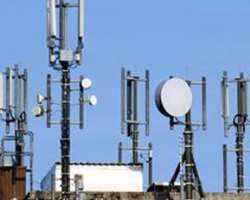 Lack of funds to invest in the provision of broadband infrastructure is a major problem inhibiting its penetration in Nigeria, Executive Director, Numeric Technologies Limited, Alexander Anago, has said.
He said there are a lot people pursuing individual interest in the industry, adding that if there is a common interest, there will be better broadband penetration in the country.
Anago said there is need to improve broadband penetration for non private universities, saying students need to do research. 'We also need to look in to secondary and primary schools for broadband penetration, because that is where the university students are trained from. If information is known from the primary schools, we will have more excellent students in the secondary and university,' he said.
He urged the Federal Government to seek advice from organisations that are into information management to assist them in the implementation of the policies it has put in place to manage information.
He lamented that the government has a lot of policies, but noted that it lacks proper information management.
'This is not to say that there is a challenge with the policies, but with its implementation. Only Lagos State, out of the 36 states in the country has implemented its policies on information management,' he said.
He urged the government to stop rolling out policies and focus on implementation, adding that the private sector must come together to execute the government policy in line with international standard in order to improve the economy.
The major challenges on information management in Nigeria, he noted, are the people, awareness and capacity building, stressing that there is need to teach the upcoming professionals on how to manage information.
'The private sector needs to help the public sector. In the private sector, we know the policies in government, we should help the government to review, improve and implement its policies. We need to have more laws on information management. The private sector can draft the bills and pass them on to the National Assembly, which will pass them into law,' he said.
He urged the private sector to implement policies and prevent leakages of information. He said: 'We should educate people and build capacity. The private sector should share its knowledge and let people know how to protect information management in the country,' he said.
Anago urged the private sector to stop the idea of facing their organizations alone. 'We should all come together to write a good frame work for Nigeria on information management, review it, get experts across the world to look at it and then pass the bill. We cannot be investing our money and the government is taking our taxes without doing anything. At the end of the day, we will find it difficult to reinvest. We need to have relationship to ensure that everything is done properly with the government,' he said. The Nation