Chudi Mokebes Threat Letters to APLSCD, Who is fooling Who?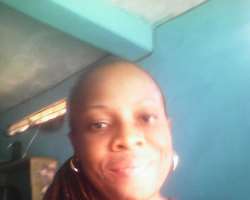 It is profanely disastrous and humanely unfair that the plight of sickle cell sufferers have been placed under siege of power and money seeking gluttons who now dwindle the lives of these unfortunate victims by using their health issues as a bank where they cash on ill wealth.
Aisha Edwards, the Coordinator of Association of People Living with Sickle Cell Disorder, has lamented on the groins and discomfort faced by her members by some disgruntled and nefarious individuals who cash on their health deficiency to enrich their pockets. Her cries to the government and other relevant agencies to aid in the fight against this individuals that has chosen they do away with them has only resulted to silence from relevant authorities and increased continuation of the persecution meted out on them.
Few days ago, the association received a letter from one of this individuals Mr. Chidi Mokebe, who parades himself as founder of Orient Sickle Cell Foundation, an NGO that has done virtually nothing to alleviate the pains of sicklers in Anambra State, but has indeed done more than enough in inflicting pain and discomfort on this sufferers, by imposing various levies on them, and using various dubious means to extort heavily from sickle cell victims.
According to the letter, which was signed by Mokebe's lawyer, he is demanding that the Association of People Living with Sickle Cell Disorder would pay him a compensation of Five Million Naira for speaking up against his illicit and inhumane activities. The said letter, which referred to a publication made on SUN December 10, 2015, acclaimed that the association defamed his character. Thus, it is a laughable situation, because a character can be defamed if what is being said is untrue. However, the referred statement was made by the Commissioner of Health Josephat Akabuike, who confessed that he had received pockets of complaints against the said man (Chudi Mokebe) and his organization. This implies that it is not just the association bluffing of a nonexistent issue, but that the Commissioner himself have received complaints as well.
The situation is more laughable than believable, because Mokebe is a man who claims to be working in support of people living with sickle cell, how come he is now seeking five million naira and two million naira for Sun News publications for two days, from the same people he pretends to protect. Who then is fooling who? It is certain and need no binoculars for one to see the bare fact that Mokebe from the first day, has never had any good intentions for people living with sickle cell, but has set out to suck them dry without caring about their situation.
Mokebe is not a medical practitioner, neither is he a sickle cell victim, so one wonders why he insists on labeling himself a crusader for the sufferers, even when the sufferers have in numerous times told him to desist from their cause and stop representing them in whatsoever way.
It has also come to the notice of APLSCD, that Chudi Mokebe who feels that the heat is much on him, and that the consistent confession of sufferers across the state is hindering his nefarious act, has recently dived into sickle cell day care for kids. And one wonders the rationale and morality behind such invention, and why the government is playing the deaf and dumb role to the numerous complaints against Mr Chudi Mokebe.
The government has been met in a number of situations to tackle the situation that places sufferers at risk, but they have either ignored the complaints or given a lip service attention to it without any meaningful impact. Does this go to say that some elements in the Government has their fingers in this dirty mud and are finding it had to clean the dirt they are part of?
The association, appeals to all well meaning individuals and relevant agencies to please come to the aid of the sufferers, and raise their voices against this disgruntled individuals and their nefarious act, believing that in due time God will grant them Divine Justice while they remain focus to their sensitization tour.