Bayelsa Crisis: Respect and Work with Excos, APC tells sylva.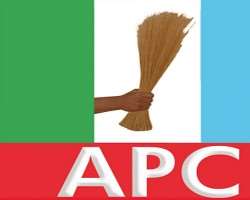 The All Progressive Congress Bayelsa chapter has urged its governorship candidate and the former governor of the state, Chief Timipre Sylva to work in synergy with the APC family in the state.
The state excos also debunked the reports that they were working with Bayelsa state governor Seriaki Dickson, as part of his plan to decamp to the APC, saying they never believed in the ideals of the governor.
In a statement signed on Sunday in Abuja by the APC state chairman and the Secretary, Chief Timipa Tiwei Orunimighe and Comrade Daniel Marlin respectively said bringing the name of governor Dickson into the lingering crisis in the state "is a way to blackmail the state executive in the eyes of the national leaders of the party and also deflect people's attention from the real issues.
"Sylva should respect and work with the state executives, carry them along and work with other stake holders. We reckon that is not too much to ask for. It has nothing to do with Dickson.
"Rather than do the right thing he is wasting resources on cheap blackmail and outright-lies about the true situation of things in the state. A simple intra-party affair that can be resolved by getting all parties on a round table has been difficult for Sylva to do."
The statement accused the former governor of "being the one who has notoriously kept associating with leaders of the opposition parties. His federal appointment nominee lists reflects this fact as most of the names were, until recently, staunch members of the PDP and habitual critics of President Muhammadu Buhari. It is clear to the general public that Chief Sylva's desperation is getting the better of him.
"He has resorted to deception, warping of facts, spinning of half-truths and wild lies. We have known him right from the period he was made co-chairman of the Presidential inauguration committee when he allegedly sold the invitation cards to some members of the unsuspecting public. Since then he has maintained a streak of ghoulish political deals that has constantly rocked the integral base of our party.
"We admonish him to refrain from his current campaign of calumny and advise both the general public and party faithful to be in their most guarded state when dealing with him. We also affirm that he remains suspended till the report of an ongoing investigation."
End