Music: ShoSHo (@shosho_masun) - Won Binu (Mebiloz Torchies)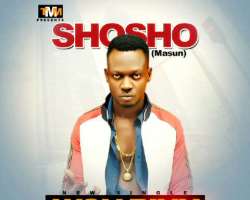 Shosho the T.M.M soldier is back with another one for the street #Wonbinu. While cooking up new stuffs and videos,he decides to thrill his fans with the on going slangs #ayewo as he is known with fundamental voice.
Here is a Dope Street Anthem 'Won Binu' which has indeed been inspiring to every street soldier.
The song was produced by Producer Extraordinary Mebiloz Torchies..
UNTAG DOWNLOAD LINKS
https://my.notjustok.com/track/download/id/81447