Yvonne Okoro Supports Community With Portable Water Supply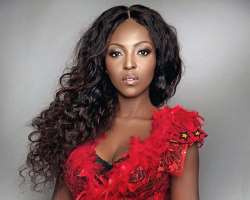 Timi Dakolo who took his wife to Dubai for their wedding anniversary some days ago is back in the country. Hit by the fuel scarcity that has affected both the rich and the poor, the singer has posted a picture of what could have saved some Nigerians the stress of spending so much on fuel while travelling with his ride on the desert.
Unfortunately, this advice may not be useful to Nigerians who do not have deserts to try his kind of motor bike. He wrote as a caption to the picture " One needs to be smart about this fuel situation..Learning to ride man..."
Good thing that he is only learning how to ride the bike in the desert with little few fuel consumption compared to what his cars can consume in the real world.