FG in massive importation of fuel to end scarcity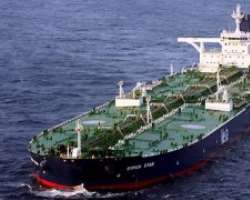 The Federal Government on announced Wednesday that seven cargoes of premium motor spirit (PMS), otherwise known as petrol, has arrived the shores of Nigeria as it has embarked on a massive importation of the product which scarcity has crippled economic activiites across the country/
The Products Petroleum and Marketing Company, a subsidiary of the Nigeria National Petroleum Corporation said   in Lagos it hopes to douse the crisis in Lagos   end soon in Lagos, Abuja, Kaduna and other cities.
Nigerians have faced seemingly intractable fuel scarcity for close to one year, casting doubt on the ability of the government to ensured sustained fuel supply. Many people are surprised that this happening when international crude oil prices are low, with Nigeria retaining the pump price with insignificant adjustment on the prices at which it sold when prices of the commodity were at peak.
Executive Director, Supply and Distribution, Justin Ezeale,  PPMC, in a media briefing said it has become necessary to solve the problems in the badly affected areas of the country so that normalcy could return.
According to him, the  Federal Government is aware of the  problems arising from fuel distribution in the country, hence its decision to deploy proactive measures on the issue.
He said seven cargoes of petrol arrived the country on Tuesday for onward distribution to various parts of the country, adding that 294 trucks of fuel were distributed in Lagosm on Tuesday and that  another 336 trucks of the product would be supplied tomorrow.
According to Ezeale,  ''The Federal Government has embarked on massive importation of fuel in order to end the lingering fuel scarcity. As at today, seven cargoes of fuel have arrived the country for distribution to major cities. We have taken into cognisance that the country consumes 40milliion litres of fuel daily, and we would ensure that fuel supply goes round the country.
''PPMC meets with major marketers and representatives of the Federal Government everyday since the fuel crisis started a few weeks ago. The government is feeling the pains going through by Nigerians, hence the decision to meet regularly with stakeholders in the value chain in order to strategise on the issue of ending the fuel problems.''
He said the  government had engaged the services of the Nigerian and Security and Civil Defence Corps  to monitor the supply of fuel from depots to the filling stations, stressing that the decision was borne out of the need to stop diversion of petroleum products.
Ezeale said the police has been helpful in this regard, stressing that officials of the NSCDC were drafted into the issue to complement the efforts of the police.
He warned that selling  fuel above official pump price by   marketers, was wrong, warning that PPMC and the Department of Petroleum Resources(DPR) have sent their officials to various parts of the country to monitor and sanction erring marketers.