POLICE AIG JOSEPH MBU FROM ALL SIDES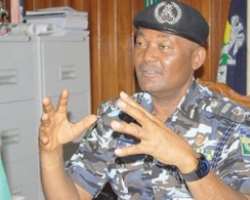 The controversial but largely misconceived Nigeria Police Assistant Inspector General,
Joseph Mbu is undoubtedly a police officer that is propelled by passion to save lives and
properties. His popularity in the Nigeria police community knows no bounds because of
the footprints he lives behind at each beat he serves. Nigerians have heard
a lot of negative aspersions on him, however, The Nigerian Voice will be featuring
an undiluted profile of this gallant Nigeria police officer.
Watch out! Starting from this weekend, we will be presenting "Police AIG Mbu" from all sides.