#Dignity4All: Wellbeing Foundation Africa Seasonal Support to Kwara State, Nigeria Social Welfare Institutions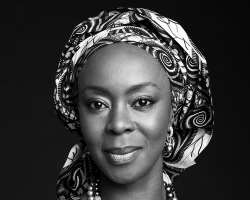 KWARA, 31 MARCH 2016 - In support of the United Nations global action to attain dignity for all by the year 2030 through the Sustainable Development Goals, the leading maternal and child health empowerment organization – the Wellbeing Foundation Africa (WBFA), continues to work towards ending poverty and transforming lives in Africa's most populous nation.
Empowering 400 WBFA Dignity4All Citizens from various Kwara State social welfare institutions with WBFA Dignity Packs (containing food and welfare products) between March 21 and March 26, 2016, the Wellbeing Foundation Africa spread hope, joy and generosity in line with the Easter season. While the supported institutions this year included the Children Reception Centre, Gaa Akanbi; the Nigerian Prisons Service, Ilorin; Borstal Training Institution, Ganmo, Ilorin; ECWA Leprosarium, Omun Aran; and the School for Special Needs, Ilorin – the Wellbeing Foundation Africa's history of empowerment and coordinated action to facilitate sustainable development, within these institutions, spans over a decade.
As it can be recalled, in 2004, WBFA led by Founder-President H.E. Mrs. Toyin Saraki, renovated the Gaa Akanbi Children Reception Centre, providing dignified baby care accommodation and recreation materials, while later providing two dormitories for older children in 2008. Having supported the passage of the Kwara State Child Rights Act and advocated to stop child abandonment, as well as partnered with NAPTIP to prevent child trafficking – the WBFA team, surprised at the high number of children under the care of the state government, has urged all stakeholders in the public and private sectors, to intensify efforts in stopping child abandonment and deaths of mothers during childbirth.
In addition to providing legal representation and rehabilitation micro-grants to unrepresented inmates in the Nigerian Prisons Service, the Wellbeing Foundation Africa continues to support faith based instruction and observations, while regularly availing skills acquisition and vocational tools grants to the Kwara State Borstal Training Institution.
Just recently, the Foundation received the school's request to be considered for inclusion in WBFA's Textbooks, Learning Materials and Schools Furniture Program, which has provided school furniture for 36 educational institutions in the 16 local government areas in Kwara state. "It is an honor to continue to support the Borstal Training Institution," Mrs. Saraki stated, "as it has been an exemplary model of rehabilitation of juvenile offenders; graduating fine examples of the beneficial impact of timely youth interventions."
With citizens living with leprosy often representing an almost invisible national community, the Wellbeing Foundation Africa continues to support this group as it works towards #Dignity4All. Commending the ECWA Leprosarium for its consistent commitment to the care of people living with leprosy, the WBFA Founder has pledged to explore further assistance to the educational needs of their children.
In further support of WBFA #Dignity4All Citizens, the Wellbeing Foundation Africa also provided Dignity Packs to the School for Special Needs, Ilorin, where the WBFA No Child Left Behind initiative had taken up sponsorship of special needs education since 2004. In the 2015 - 2016 activity cycle, the WBFA Dignity4All Initiative has been supported by kind donation of Unilever personal care products and continues to gain traction as the Foundation steadily steers global support in the direction of impactful, grassroots empowerment.