FUEL SCARCITY: NSCDC to Monitor Loading and Distribution of Petroleum Product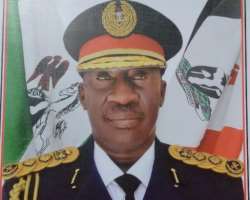 The Commandant General of the Nigeria Security and Civil Defence Corps(NSCDC), Abdullahi Gana Muhammadu, has set up a Special Task Force to monitor loading of PMS at the depots and its distribution at the filling stations in line with the Corps mandate in Protecting Critical Infrastructure and National Assets against vandalism and acts of sabotage.
He said that it would tackle the perennial problem of fuel scarcity and long queues at the filling stations nationwide.
According to press Statement signed by CDPRO ACC Emmanuel Okeh said The CG gave this order immediately after he met with the Minister of State for Petroleum Resources, Dr. Ibe Kachikwu, at the NNPC Towers Abuja on Thursday.
He directed the deployment of the Task force Team headed by Commandant Mohammed Haruna, the head of Anti-vandal unit at the Headquarters as the Commander to take charge and ensure effective discharge of the product across the country.
The Special Task Force which commenced operations on Friday, worked assiduously throughout the weekend in ensuring that from the various depots, Tankers were loaded accordingly and escorted to their designated stations of discharge without diversion and hoarding.
Gana posited that the NSCDC has continued to carry out 24 hours surveillance on oil terminals where crude oil is being loaded and on the rigs were drilling operations take place.
He noted, that the Corps has made significant progress explaining that majority of the filling stations now have fuel to dispense to motorists and not black marketers using kegs.
According to the helmsman,'' the Corps will not relent in bringing this ugly situation to an end. In tackling this scourge as requested by the NNPC, 200 personnel have been deployed for FCT as the seat of power, while 50 personnel each have been deployed to other States of the Federation ''.
The Leader of the Civil Defence, pleaded with all Nigerians to be patient as the NSCDC is doing everything possible in ensuring that the lingering fuel scarcity in a matter of days will disappear completely.
Abdullahi charged members of the Task Force to see the assignment as Service to the Father Land, therefore there should be no act of sabotage or compromise.
Further the CG maintained, that Officers and Men caught in any act of compromise by conniving with marketers to divert the product to sell to black marketers or sell above pump price will be dealt with decisively as all the culprit will face the wrath of the Law.