2016, A Good Year For Auto-Financing And Insurance: Over 65% of Car Buyers Now Request for Car Loans, Insurance Online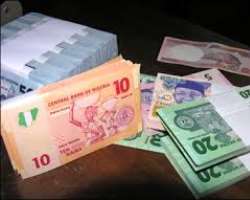 Many loan and insurance providers are now making use of Nigeria's growing internet penetration and smartphone usage to advertise their services and connect with customers directly. In 2014, only 2.5 million vehicles had valid insurance meaning that more than 85% of the 15 million cars plying the Nigerian roads were insured. The number was much lower in 2012 and 2013.
The last quarter of 2015 saw an improvement in the number of car insurance policies bought by car owners. According to the Nigerian Insurers Association (NIA) an estimated 3 million Nigerians had valid car insurance at the end of 2015 and by the end of the first second quarter of 2016 the number of car insurance holders is estimated to rise by 39%.
Experts say that the rise in the number of insurance policies could be attributed to the increase in internet penetration and the use of SMS marketing and information services. Factors such as easy access to information on the various policies, ability of customers to request insurance policies online and also easy payment through bank transfers and other e payment platforms are all evidence of the importance of the internet to the insurance sector.
Financial service providers have also seen an increase in the amount of people wanting loans especially car loans. Financial service providers often partner with online classified website for cars, real estate, logistics and travels to offer customers easy access to loans. A good example is the online classified website for cars, Carmudi Nigeria.
Carmudi Nigeria in recent times commenced partnership with various financing and insurance service providers with the aim of offering car shoppers the opportunity to apply for car loans and insurance via the Carmudi website.
According to Amy Muoneke, Managing Director, Carmudi Nigeria, 'all car shoppers now have easy access to information on car loan and automobile insurance facilities from various service providers as well as subscribe to these facilities through the Carmudi website'.
The internet enables customers readily access information on their choice of service, subscribe and make payment online via their smartphone or PC. Since commencing these unique partnerships, over 65% of car shoppers using the Carmudi website requested for car loans and 35% subscribed for auto insurance showing a growing need for easily accessible car financing and automobile insurance services.
Disclaimer:

"The views/contents expressed in this article are the sole responsibility of the author(s) and do not necessarily reflect those of The Nigerian Voice. The Nigerian Voice will not be responsible or liable for any inaccurate or incorrect statements contained in this article."