Only Prayers Will Help Buhari To Rescue Nigerians At This Time—Islamic Cleric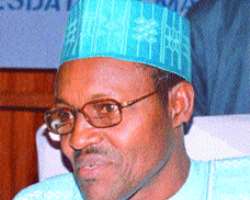 The Special Adviser to the President on Islamic Religion,Sheik Imam Babagana umara Imam has emphasised that is Prayers of Nigerians that will help Buhari to rescue Nigerian at this time that the Economy of the country is negatively having a downward movement.
According to him the safety of the country is in the hands of Everyone in respective of weather you are a Christian, Muslim or even a none religion Man.
"All hands must be on deck to help Buhari succeed in rescuing Nigeria from the dungeon of economy stagnation". He stated
He stated this in Yola during the wedding Fatiha of the Son of Adamawa state Governor, Senator Muhammadu Umaru Jibrilla Bindow.
Babagana said the insurgents wrecked a serious havoc in North East part of the country and it take a leaders with a Strong heart to over come the effects its drenched on millions of Nigerians.
He also begged Nigerians to be patience with the present leadership,as he is very much aware that the Buhari led administration is working around the cloak to bring a lasting solutions to the lingering fuel crisis, Naira Devaluation and Boko Haram insurgency that has become a national topic of discourse.
He assures the people of North East of the country of Buhari's readiness to rebuild all ruined places of worship, schools,Hospital and all infrastructures that was destroyed as a result of insurgents attacks.