It is not By Force to Speak English…Yomi Fash-Lanso Blast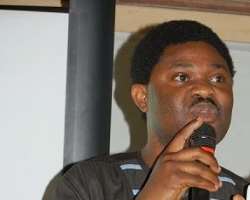 Veteran Yoruba actor, Yomi Fash-Lanso, has gotten so furious with those who believe that Yoruba actors are illiterate and don't know how to speak good English.
He was recently caught by HipTv recently at an event where he vent his anger that the English language is not is mother's tongue and as such nobody should be forced to speak the language.
He made it known that anybody who insults anyone for not being able to speak English is senseless.
In his words, "is English our language? Is English my mother tongue? So, does that mean if I can't speak English, I'm brainless? Is that what they are saying? That's balderdash. Tell whoever is saying that, that that person is stupid."