NDIC invites depositors in liquidated banks to reclaim monies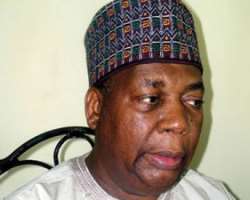 The Nigeria Deposit Insurance Corporation (NDIC) on Thursday, called on depositors of liquidated banks in Enugu State to come forward and claim their money.
A breakdown showed unclaimed depositors' fund of N17.02m from three micro finance banks, as well as N43.68m for depositors in the closed Havard Trust Savings and Loans. Managing Director/ Chief Executive of NDIC,
Alhaji Umaru Ibrahim made the call at the ongoing 27th Enugu International Trade Fair. Ibrahim, who was represented by Mr. Nicholas Ayuba Ibrahim, urged depositors who have funds in liquidated banks 'to endeavour to file their claims with the corporation for immediate payment.'
'I wish to use this opportunity to call on depositors of the three MFBs here in Enugu, whose licences were revoked recently to, as a matter of urgency, come forward and file claims for payment of their deposits.
'Of the total insured deposit, amounting to N75.49 million for the three MFBs, N58.47m has been paid, leaving a balance of N17.02m.
'Furthermore, depositors of the closed Havard Trust Savings and Loans, also in Enugu, are advised to file their claims as N37.96m only has been paid to some of them to date out of the insured sum of N81.64m, leaving an outstanding balance of N43.68m.'
The NDIC boss equally cautioned Nigerians against patronising 'wonder banks,' which he said 'offer mouth-watering interest rates to dupe unsuspecting members of the public of their hard earned incomes in the name of investments.
'For the avoidance of doubt, these 'wonder banks' or illegal funds managers are neither licensed by either the Central Bank of Nigeria, CBN or Securities and Exchange Commission, SEC, nor are they under the NDIC deposit insurance scheme.' While urging members of the public to avail themselves the opportunity of the NDIC help desk, Ibrahim disclosed that 'there are 958 micro finance banks, and 62 primary mortgage banks in the country as at December 31, 2015. He added that the corporation has embarked on a nationwide sensitisation on NDIC's mandate and financial literacy for NYSC members, a process that led to the education of over 27,000 members of the scheme.. - National Mirror