NEW CFEB AGENCY AIMS TO AVOID DEBT SPIRAL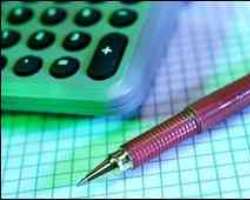 A new agency has been launched aiming to improve money education in the UK and help people avoid debts.
The Consumer Financial Education Body (CFEB) has taken over the role from the City watchdog, the Financial Services Authority.
It will run the free guidance service – Moneymadeclear – which has a website and answers individuals' queries.
The London-based agency is funded by a levy charged to authorised financial institutions and has 134 staff.
'Confidence'
The agency will be headed by former Pensions Regulator chief executive Tony Hobman, who will start on 17 May.
"Now more than ever, people need help with their finances so that they have the knowledge, confidence and support to take control of their money and choose products and services that meet their needs," he said.
The financial services industry pays about £100m a year towards financial education, which includes funding for this agency.
Recently, the British Bankers' Association (BBA), which speaks for UK banks, said it felt that the current funding from financial institutions to pay for teaching was sufficient.
"Banks fully support financial education but would urge streamlining existing expenditure," said Lesley McLeod of the BBA.