Lessons For Life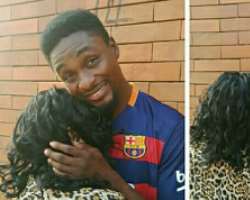 Life is a journey, the day you were given birth to is the day you start your journey.
Everything in life is not gotten on the platter of gold.
Not all that glitters is gold.
Experience is the best teacher.
Knowledge is power
Failure is not the opposite of success, but a component of success.
No man is an island, you need people around you.
Use what you have to get what you want.
Chase your dreams and not people.
Listen to the words of Elders and Experienced people.
The company you keep determines the lifestyle you lead.
Work hard as much as play hard. Balance working and playing
Try to make impact anywhere you are.
You are a star only when you choose to shine.
A lion is not feared and heard until it learns to roar. Make yourself heard.
Be as gentle as a dove and at the same time as ferocious ruthless as a lion.
You are a product of your habits.
If the purpose of waking up each day is not known, then go back to sleep.
Life is not a competition, there are those that will be above you, as well as those that will be below you, beside you, so therefore live life to satisfy your inner desires.
Nothing good comes easy.
You are a product of your dreams.
Winners are ordinary people with extraordinary determination.
In the race of life, there are those that will stumble, some will fall, some will rise, but the most important thing is to reach the finish line.
Life is all about survival of the fittest.
If you are too big to serve, you are too small lead.
Your altitude in life is largely determined by your attitude towards life. Experience they say is the best teacher but I say failures and mistakes are the best teachers.
Stay loyal, be humble, be resilient, be persistent
Life is worth living
You are a champion!!!!!!!!!! Good morning once again.
Disclaimer:

"The views/contents expressed in this article are the sole responsibility of the author(s) and do not necessarily reflect those of The Nigerian Voice. The Nigerian Voice will not be responsible or liable for any inaccurate or incorrect statements contained in this article."