One in four Nigerians has mental disorder – Expert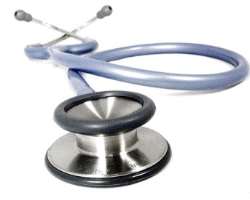 Udenze also noted that one in seven persons would suffer a serious episode of mental illness in their lifetime.
He spoke during the inauguration of the centre at Lekki, Lagos.
According to the mental health specialist, Nigerians suffer the consequences of mental health problems due to the acute shortage of registered health facilities and the stigma attached to the condition.
Udenze added, 'One in every four Nigerian has one form of mental disorder and one in every seven will suffer serious mental health problems. This is a conservative estimate, considering that many Nigerians with mental challenges do not seek help because they do not want people to stigmatise them and their families.'
He also lamented that the majority of the health care institutions in the country paid less attention to mental illness cases.
He said, 'Look around, we have got over 50 government hospitals looking after pregnant women. We have thousands of private hospitals and maternal homes for women and children. How many mental health facilities are in Lagos with a population of over 18 million people? They are very few.
'If you provide the environment, facility and make people aware that it exists, you will be surprised at the response you are going to get. The truth is that the government will never be able to do enough in tackling the menace of mental health because it does not have enough resources for that.
'While the government is doing what it can, the private sector, non-governmental organisations, and individuals must come together to address stigma and provide facilities for those who need treatment before they fall into the wrong hands.'
To make a difference, Udenze said the centre would establish more centres in the state, just as its foundation would provide free treatment for indigent patients. – Punch.