UK COAL HIT BY FALL IN PRODUCTION AND LOW COAL PRICE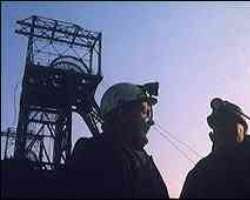 UK Coal has announced increased losses for 2009 because of low coal prices and reduced production.
The UK's largest coal producer made a loss of £129.1m for the full year, compared with a loss of £15.6m the previous year.
Revenue fell 20% from £392.5m in 2008 to £316m in what the company described as an "extremely challenging year".
But it added that new long-term supply contracts and management additions would help performance this year.
The company said "geological issues" had "significantly reduced" production at its deep mines.
These issues had been made worse in the final three months of the year by "equipment failure and unreliability".
Lower production also meant the company was forced to increase its debt levels.
However, the firm said many of its problems had been solved and so production volumes should increase.
UK Coal runs four deep mines, including Thoresby and Welbeck in Nottinghamshire and Daw Mill and Kellingley in Yorkshire.